Nice Rack White Blend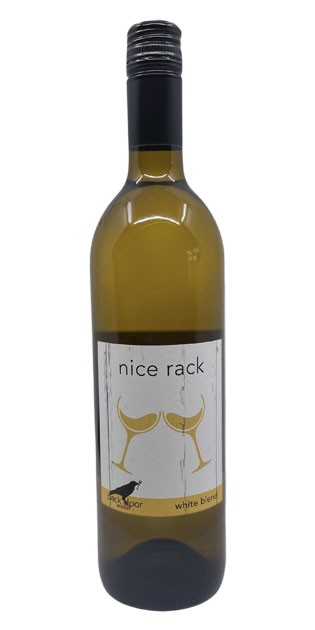 Let's face it… everyone enjoys a compliment now and again. Fresh haircuts, new shirts, that bag, those shoes! Not to worry, because here at Back Door Winery, we are in the "feeling good" business. Bring along this bottle and the next time you walk into a dinner party, the only thing being noticed will be your nice rack!
A summer soiree that dances across the palate to citric notes to an exotic body. This blend of Pinot Gris, Viognier and Muscat has a hint of peach lingering at the back, waiting to be noticed...