April 6, 2018 | Blake Allen
Souvenir of Tyrol
Europe is a… complicated, and rather confusing place…
For example, consider the Gewürztraminer. What with that long and complicated name, complete with umlaut, there's certainly no question that this is a German grape. Well, not Germany German per se, but Austrian German – which is different. Err, but it's not quite proper Austrian either. It's Tyrolean you see, and Tyrol is something of a rather distinctive place in Austria. So it's like a special Austrian grape! Except that's not quite true either. See it's from South Tyrol, which is quite different from North Tyrol. How different you ask? Well, for starters the region isn't, per se, a part of Austria. It's actually a part of Italy.
So, to recap: Gewürztraminer is a special Austrian grape from Italy. Oh! And it's also considered to be one of the traditional grapes of Alsace, which is a region of France that speaks a dialect known as Alsatian, which is not quite French but also not quite German.
Like I said, Europe is a confusing place…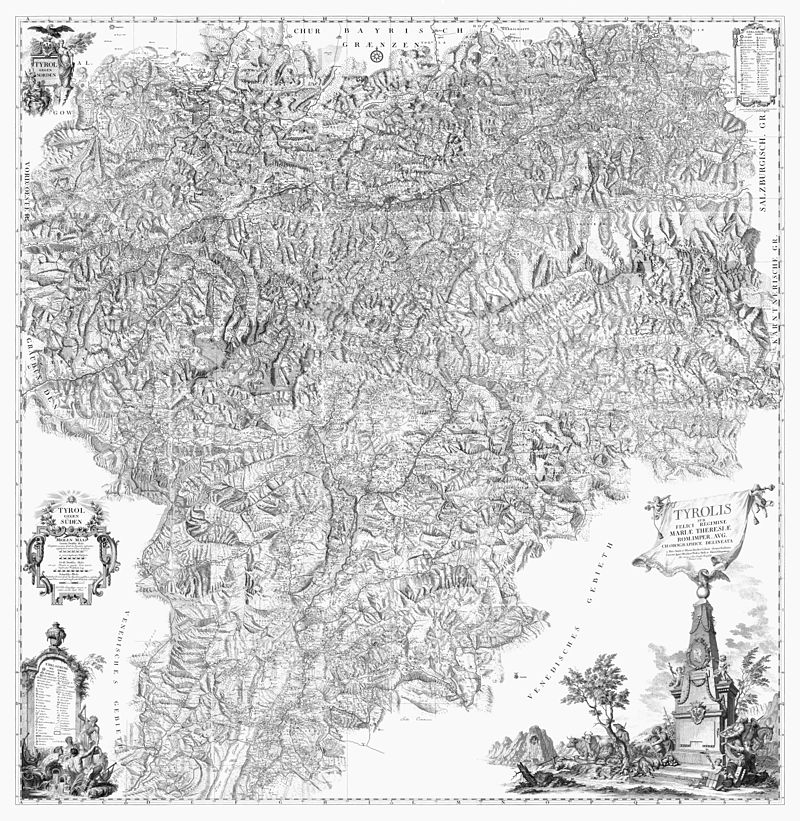 A "simple" map of Tyrol from the Atlas Tyrolensis, 1774
Tyrol is so culturally distinct that the European Union has classified it as a 'Euroregion', a special administrative distinction where two or more countries co-operate in the administrative governing of a specific region. In the case of Tyrol, this is essential as both Italian and Austrian states have competed for control of this region for last, oh, I'd say a thousand years or so. Resulting in the current north-south split in the region between Rome and Vienna.
As you'd expect, this means Tyrol has seen its fair share of war over the years as the region has continued to pass hands. This has resulted in two key features that distinguish the region to this day:

1. Tyroleans enjoy a unique mixture of Italian and Austrian culture that manifests in strange ways: such as a love of Italian wines but preferably done in a sweeter style (as is generally preferred in German culture) – the Gewürztraminer is likely one of the single best examples of this
2. Tyrol remains to this day a largely rural, agricultural region. And as you can imagine would happen in such a region where two cultures meet, there have been quite a few interesting culinary experiments that have come out of Tyrol. Perhaps, none of which have been quite as famous as Tyrolean Wine Soup.
Here at the Back Door Winery we like to encourage people to undertake new, culinary adventures. So we've looked up and provided an authentic recipe for Tyrolean Wine Soup (which we struggled to translate from German… or was it Italian, I just don't know anymore!)
This recipe calls for a "white wine". We personally recommend using our very own Gewürztraminer, which we make in a traditional Tyrolean style, as our own salute to this very confusing region.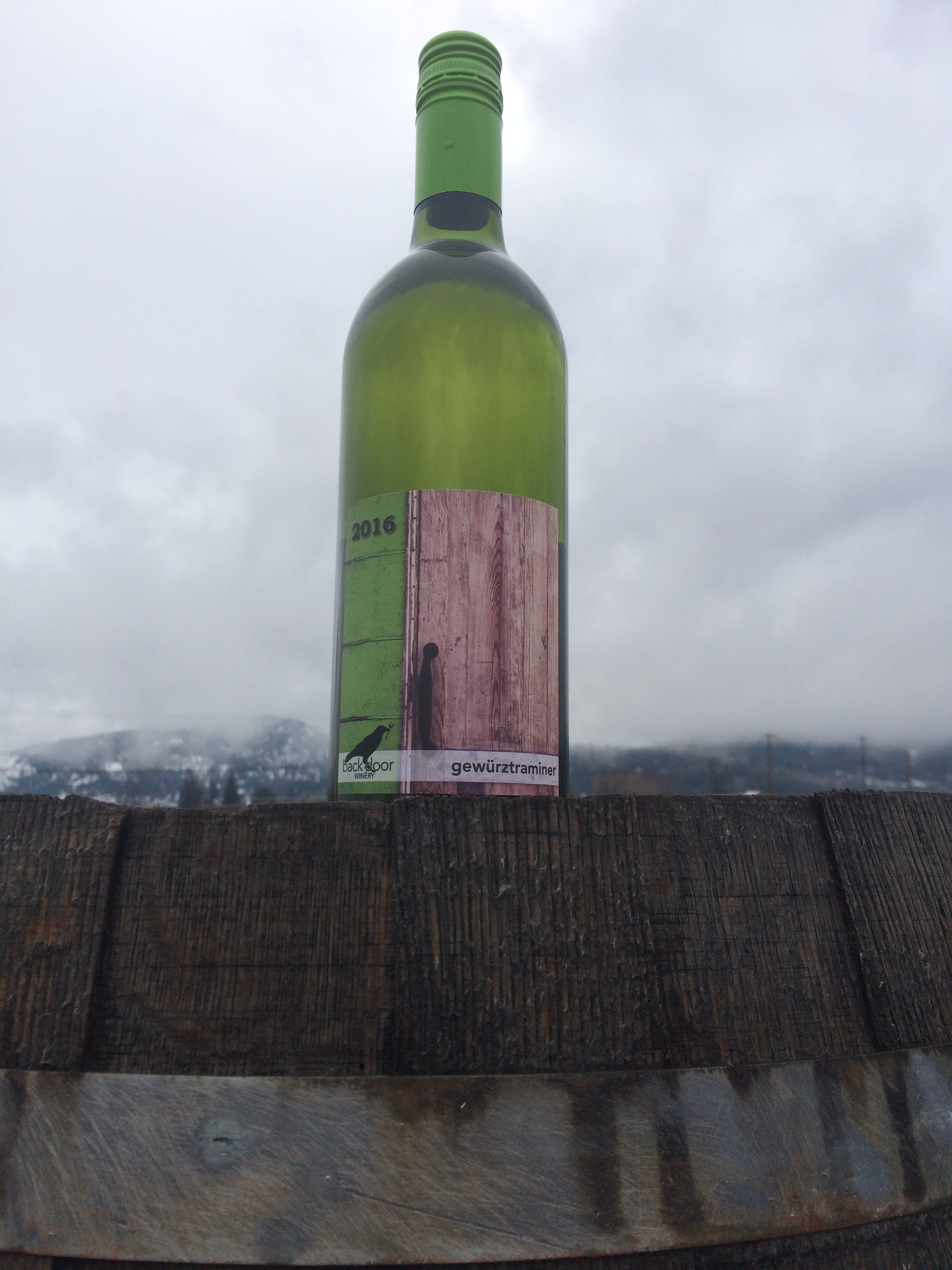 Buon Appetito!... or Guten Appetit… I'm going to grab a bowl of Wine Soup and try to figure this one out...
Recipe for Tyrolean Wine Soup

This authentic recipe is from Emma Ploner, a farmer in the South Tyrolean town of Brixen
Ingredients:
1/8 L Back Door Winery Gewürztraminer
Cinnamon
100 mL of Cream
3 Egg Yolks
¼ L Meat Broth
Nutmeg
Salt
Ingredients for Croûtons:
40g of Butter
½ Teaspoon of Cinnamon
2 slices of White Bread
Preparation:
1. Mix cream with egg yolks. Add the meat stock and Gewürztraminer and bring to a slow heat. Whisk gently until mixture is frothy without curdling the egg yolk (the key here is to not allow the soup to boil).
2. Once the soup is frothy, season with a pinch each of nutmeg, cinnamon, and salt
3. Cut bread into cubes. Melt butter in a pan and toss the bread cubes into the butter until their colour is a golden brown. Sprinkle with cinnamon and remove from the pan immediately.
4. Pour soup into a shallow bowl, sprinkle with croutons and cinnamon, and serve.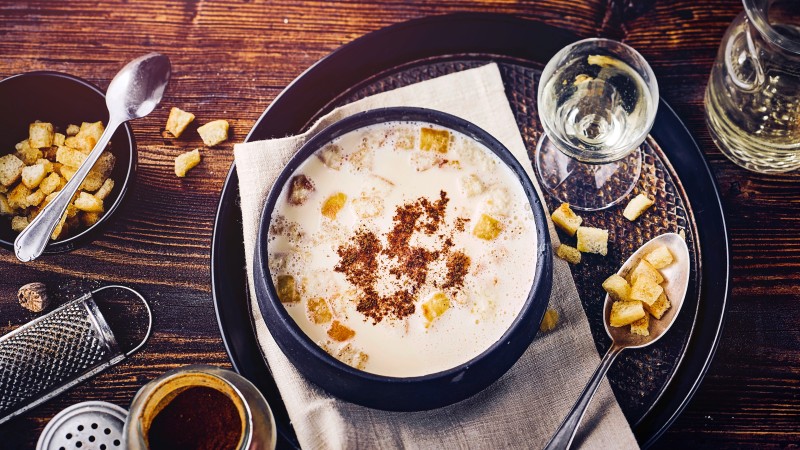 Comments
EricksonFerry
@ May 30, 2018 at 1:56 AM
I like the post! I should state the blog entry is only valuable for every other person understanding it in light of the fact that the data and information it contains is critical. I know this page contains all the important substance which I require, continue sharing such important data through your web journals. I am exceptionally fortunate as I am continually looking positive for such things. I am attached to reading such sites and pursuit of astonishing thing straightforward what you need to state in this talk. You're the best to share.
jacob
@ Jun 20, 2018 at 2:33 AM
Amazingly informative and helpful post.everything is good enough and website is very well designed. I am very glad that I have come across to your blog because you have shared a one of a kind blog which has all the things in a very pleasant manner.
udtasocial
@ Jul 3, 2018 at 10:17 PM
I'm glad to know about this interesting information. Read More www.udtasocialnews.blogspot.com
Commenting has been turned off.